Cross Country Move
These guys operate under the Mayflower umbrella, which happens to be rated overall the highest among nationwide moving companies. I was moving from Philadelphia to Seattle, so I wanted someone reliable since I had a poor experience with Atlas Van Lines. The people are friendly and have a number of different options/packages for you to choose from. I ended up using a cheaper "crate" option in which everything that could fit into one "crate" would be shipped at a flat rate and what's better is that there was a guaranteed delivery date (8 business days). The representative that came out to assess my stuff was really nice, but seemed a bit aloof sometimes and was hard to get hold of. It didn't end up affecting the move but slightly better communication would have been nice. The two guys that moved my stuff were incredibly friendly and easy to talk to… got my stuff moved in a timely manner!
Posted on

Why Choose Us?
Family-Owned and Operated
Locally-Owned and Operated
No Hidden Costs
Same Day Service Available
Background-Checked Crew
Senior Citizen Specials
Experienced Since 1923
Emergency Services Available
Dedicated Customer Service
Interstate Agent of Mayflower Transit
Member of the New Jersey Warehousemen Circle of Excellence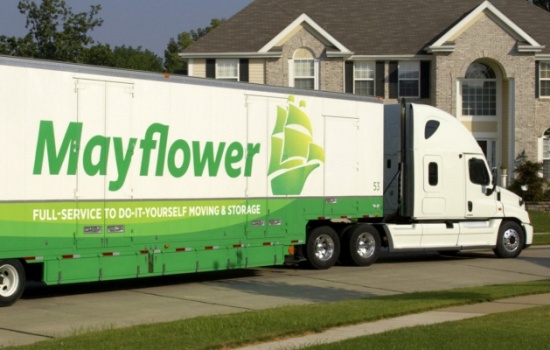 One of 15 NJ Movers with this Honor
Did you know...?
How Does Moving Valuation Work?
There are three levels of valuation. The basic plan is typically called "Release Rate Liability" and will pay you a certain amount of money per pound which is generally a fraction of what your item's value is. You can also get "Full-Value Coverage" which means that, if your belongings are lost or damaged, will be repaired, replaced with like items, or you get a cash settlement. Lastly, you will be able to mark your items on a "High-Value Inventory" list. All items that are valued at over $100 per pound must be on this list. This can be anything from jewelry to art to antiques and more.
Read More Frequently Asked Questions
Sinclair Moving & Storage New Jersey
361 Cooper Rd
West Berlin, NJ08091
Local: (856) 753-7400
Lic. PC 00103 / MC43733
Sinclair Moving & Storage Philadelphia
5912 Ditman Street
Philadelphia, PA19135
(800) 282-7242
PUC 700833
Now Serving the Philadelphia area!
Quick Links