Reliable
Household & Commercial
Moving Services in Philadelphia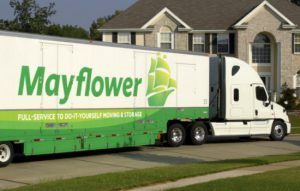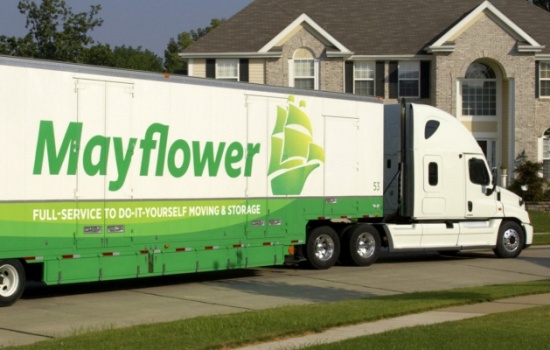 Since 1923, Sinclair Moving & Storage has been helping families and businesses. As a premier Mayflower agent, Sinclair holds ourselves to a higher standard. We train our staff to be the best and safest Philadelphia movers. We've helped generations of Philly businesses and residents with their relocation and storage needs. Fill out our form below to begin your journey with the best moving company Philadelphia has to offer!
As a family-run moving company, we take professionalism very seriously. All of our employees are background checked and drug tested. We ensure that our drivers are always in uniform, on time, and prepared to work. Our drivers are required to be involved in continuing training, safety courses, and certifications. Whether you're moving a household or need a crew of professional office movers, Sinclair is the Philadelphia moving and storage company for you. Fill out our form below to receive your free moving quote!
Sinclair takes care of your family's belongings as if they were our own. We train our professional movers to pack your office or home with the utmost care. Whether it's a local move around the city or a long-distance or international one, our Mayflower and household movers have you covered. If you're looking for a trustworthy household moving company, look no further than Sinclair Moving & Storage.
Sinclair Moving and Storage offers competitive rates for both personal and professional customers. In addition to household moving, Sinclair also provides Philadelphia businesses with high-quality commercial moving services. From office supplies to industrial equipment, we're the commercial movers in Philadelphia who can get you where you need to go. Check out some of our moving specialties.
Office Movers
If you're searching for Philadelphia office movers, look no further than Sinclair. We provide comprehensive office moving services run by a team of experienced project managers.
Lab/Medical Equipment Movers
Laboratory equipment can be especially sensitive and expensive and therefore, require extra precautions when moving. That's why it's important to hire a moving company with the experience and know-how to move efficiently and safely.
IT Equipment Movers
We take great care in moving IT and data processing equipment. Our movers go the extra mile to ensure your electronics get there in the same condition they left.
Free Job Estimate Form
For Fastest Results, Call: 800-282-7242 Or Use Our Contact Form Below

Many moves require storage at some point along the way. Sinclair is the Philadelphia moving and storage company you can count on. From storage for students to household items to office equipment and files, we've got the solution for your needs, whatever they may be.
Contact your Center City Movers at 800-282-7242 Today!
Whatever your moving and storage needs are, Sinclair is the Philadelphia moving company that can get the job done hassle-free. Give us a call or fill out our contact form to speak with one of our helpful staff today!
Some of the services Sinclair provides for our clients include:
Packing and Crating Services

Specialty Services like piano moving or delicate items and antiques.

Free Estimates
Floor Protection
Blanket Wrapping of all Furniture
Temporary and Long Term Containerized Storage, and Portable Storage Units, that we can deliver to your residence and retrieve for storage
Plastic Wrapping of all Fabric and Leather Furniture to ensure Safe Transportation
Trucks are Equipped with Air-Ride Suspension