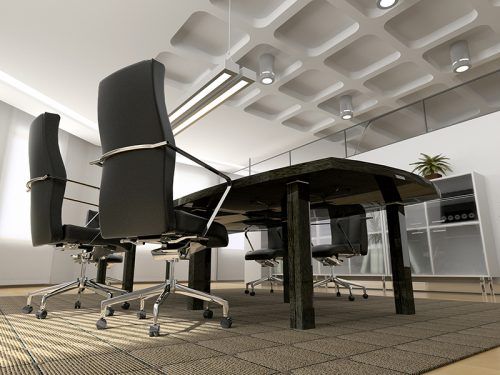 Office / Commercial Moving Services For The Philadelphia and South Jersey Area
Sinclair operates one of the best transportation systems in the moving industry. Our operations are geared to moving your office / commercial operation from Point A to Point B problem-free. We realize that keeping time means keeping promises so Sinclair's traffic department and dispatchers are in constant contact with our drivers. Our Movers are full-time, trained professionals in uniform. All our employees are drug tested, and have had criminal background checks.
Professional Onsite Project Management
Sinclair has the distinction of being one of the few moving companies in the country that utilize on site managers during the day. This means that our crew directors are paid a salary and not an hourly wage. This facilitates a situation where they are highly motivated to complete the move of your office / commercial operation as efficiently as possible. With hourly supervisors, the longer they work, the more they get paid, which is essentially counter productive.
Reputation in Moving Computers & Electronics
Simply stated, we continue to move them the old fashioned way, pack them up. Our competition has long ago gone to the racking system, which is more cost efficient for them, but increases the possibility of damage for the client. In addition, and most important, only a handful of our personnel are allowed to handle the computers and electronic equipment. These men are our most tenured employees.
Ability to Educate and Inform Your Staff
We commonly conduct our pre-move meeting utilizing the salesperson and project managers. Sinclair provides handouts and literature with demonstration techniques to help provide the comfort level employees often need during the stressful move of your office / commercial operation.
Sinclair Moving offers Office / Commercial Moving services in South Jersey, North Jersey (all of New Jersey), Philadelphia area, Delaware & Maryland.
Check Out Our Recent Moving Project Gallery






Office / Commercial Moving Services:
Movement and co-ordination of all company property.
Space Planning.
Disassembly and reassembly of all modular systems furniture.
Liquidation of existing furniture.
Disposal Services.
Disassembly and reassembly of file and racking systems.
Power down and power up of all computer equipment.
Power down and power up of all phone systems.
Office / Commercial Operation Record Retention and Storage.
Free Job Estimate Form
For Fastest Results, Call: 800-282-7242 Or Use Our Contact Form Below