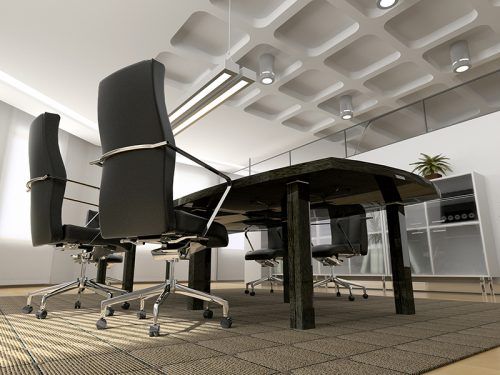 Office Moving Services for Philadelphia and South Jersey
When you're looking at vendors for office moving, you want the moving company that will get your move done with the least amount of downtime. After all, time is money when you're a business and we respect that downtime costs you money.
Sinclair operates one of the most reliable transportation systems in the moving industry. Our operations are geared to moving your office from Point A to Point B problem-free. You can trust Sinclair Moving and Storage to get your office set up quickly and efficiently, minimizing your downtime so you're not paying employees to stand around waiting for the tools they need to use for work to arrive.
Moving Desks and Cubicles
Moving expensive office furniture can be tricky. Disassembling cubicle partitions and reassembling them in your new space can quickly become overwhelming. Sinclair Moving and Storage utilizes on-site managers to help place these assets in your new space so that they can more easily be assembled to your specifications.
Moving Computers and Electronics
Simply stated, we continue to move them the old fashioned way, pack them up. Our competition long ago adopted the racking system, which is more cost efficient for them, but also increases the possibility of damage for the client. Our way better protects your business and information technology assets.
In addition, and most important, only a handful of our personnel are allowed to handle the computers and electronic equipment. These men are our longest-tenured employees and they have a great deal of experience moving these items.
Sinclair Moving offers Office Moving services in South Jersey, North Jersey, Philadelphia area, Delaware and Maryland.
Office / Commercial Moving Services:
Movement and co-ordination of all company property.
Space Planning.
Disassembly and reassembly of all modular systems furniture.
Liquidation of existing furniture.
Disposal Services. *Disassembly and reassembly of file and racking systems.
Power down and power up of all computer equipment.
Power down and power up of all phone systems.
Office Operation Record Retention and Storage.
Free Job Estimate Form
For Fastest Results, Call: 800-498-9184 Or Use Our Contact Form Below